Catholic Social Action News 10-6-2020
Monthly Updates from CSA
Welcome to the newsletter of Catholic Social Action!
We have been hard at work since the March for Black Life on August 28th, and we're excited to share ongoing updates with you as we continue to fight back against our numerous cultural and spiritual crises.
---
The March for Black Life
We would like to thank each and every one of you who signed, shared, donated, commented, and met up with us in person at the March on Washington at the end of August! The whole process was an amazing success. You can see an overview of the event at the dedicated page on our revamped website here. Some highlights: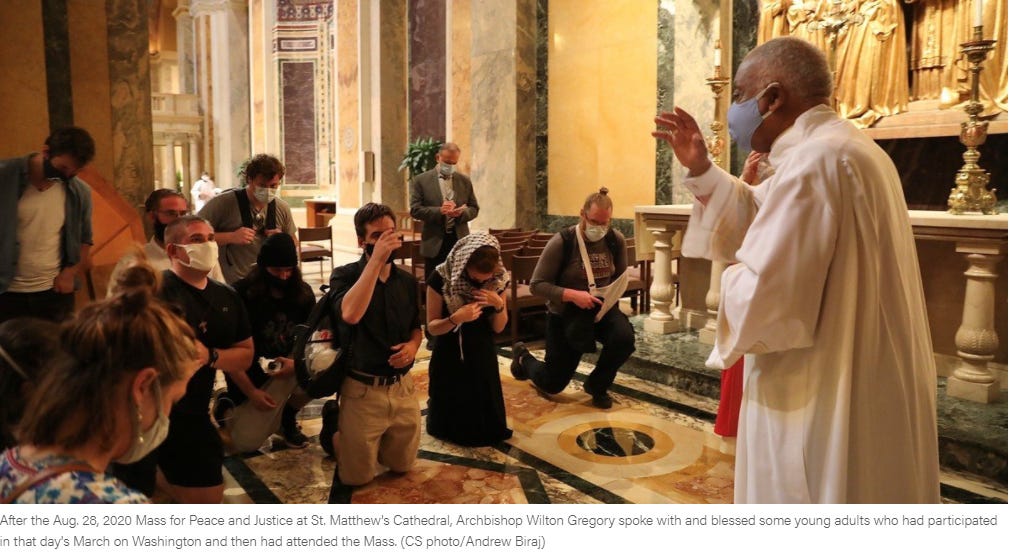 Catholic young adults' March on Washington began and ended with prayer, The Catholic Standard
US Catholics Pen Open Letter About Systemic Racism, The Catholic Stand
Christians and the anti-racist marches: Two writers debate, The Catholic Herald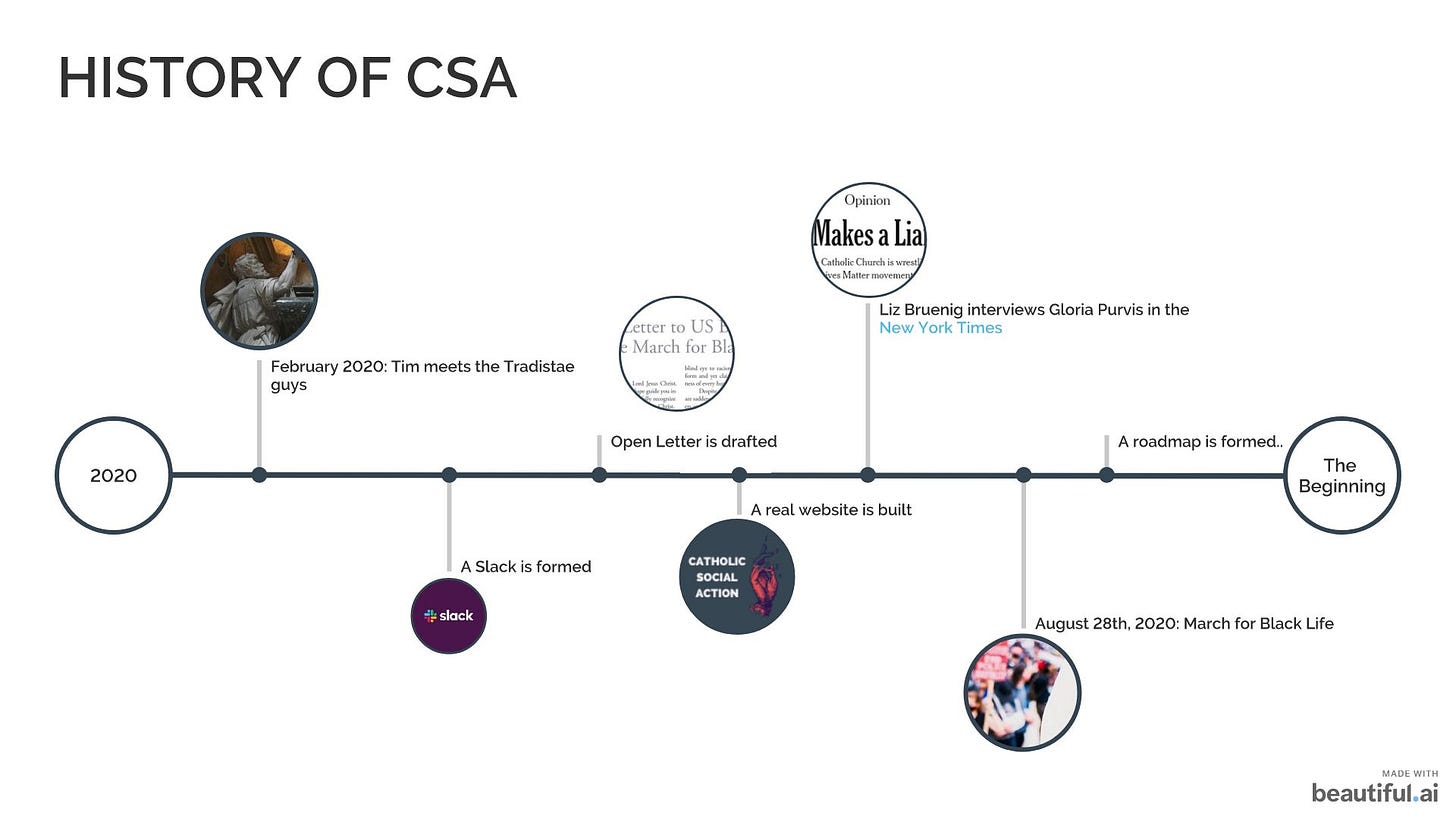 Next stop…The March for Life!
---
The Catholic Advocacy Map
Since making it through the March on Washington, we've been stepping back to regroup and think about how best to move from a spontaneous gathering of friends towards a more structured force for change.
As fuel for those conversations, we looked online for some sort of database that would list all of the people, organizations, and groups that were involved in different areas relevant to Catholic Social Doctrine. This would, we hoped, give us a sense of what groups were already out there and hence which issues were being lost in the cracks.
Sadly, we couldn't find one. So, we decided that making one would be our next project!
And thus, The Catholic Advocacy Map was born.
Powered by the very cool data visualization tool for do-gooders, Kumu.io, below is a screen shot of the map from a recent version. We welcome that you send us information about your favorite Catholic organizations using the form on our website so that we can add them to the map.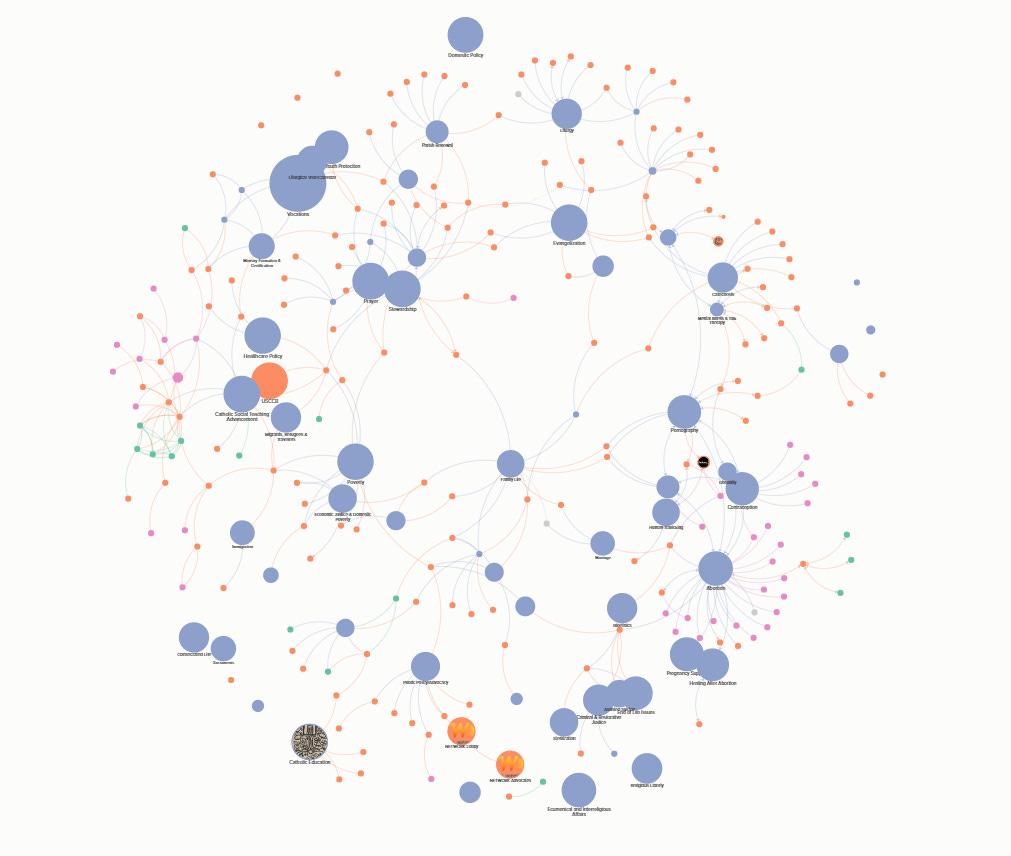 We hope to have a version of this map ready for release to the public for crowd-sourced collaboration by next month!
---
Your Support
We would like to especially thank any of you who are able to help sustain our work with a small monthly "cup-of-coffee" donation. As we are an all-volunteer organization (501c3 status in process with the IRS), any amount you can give to help with web hosting and other expenses is very helpful.
Now…
We are almost ready to unveil our ten year strategic plan for the organization, including several subsidiary projects, all designed to transform Catholic political engagement from its current captivity to the two-party capitalist system. Stay tuned, and as always…